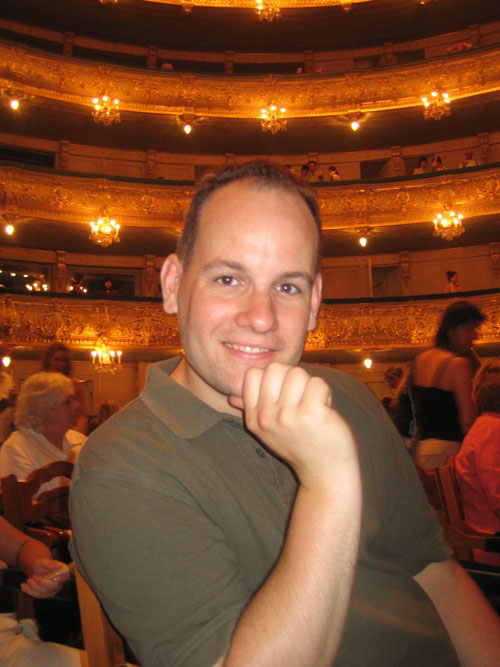 Sander Bohte Staff Researcher NeuroInformatics Lab Life Sciences Group CWI Amsterdam
Email: S.M.Bohte [at] cwi [dot] nl Phone: tel. (+31) (0)20 592 4074 Fax: tel (+31) (0)20 592 4199 Mailing Address: Dr Sander M. Bohte CWI, Life Sciences Science Park 123 NL-1098XG Amsterdam The Netherlands
Research overview
I develop computational models to help understand the mechanisms that underly information processing in networks of - mainly - spiking neurons. I strongly believe that neural networks and computational neuroscience models should "compute"; the challenge is to develop insights from neuroscience into usefully computing neural networks, and to bring machine learning insights into models of how neurons in the brain compute. I have particularly focused on encoding information with timed spikes, supervised neural learning, and general reinforcement learning methods.
A key research interest is work on neural adaptation and predictive coding for optimal spiking information processing. An example is the notion of multiplicative adaptation for adaptive spike coding, which allows spiking neurons to efficiently encode analog signals over vastly different and rapidly changing dynamic ranges. Current work focuses framing such adaptation in terms of predictive coding, and applying this paradigm to standard learning theory.
With Pieter Roelfsema, we are working on biologically plausible policy gradient reinforcement learning. In AuGMent, we show how synaptic tags combined with integrating neurons allow neural networks to learn sequences of tasks, closely mimicking the way monkeys learn these tasks.
With Karl Tuyls in the Maastricht University's Swarmlab, I am working on developing dynamical neural networks for sensorimotor control.
With Steven Scholte and Sennay Ghebreab in the University of Amsterdam's Brain and Cognition group, I work on neural models of early vision.
Other machine learning efforts have focused on distributed learning paradigms, mainly within the Multi-Agent Learning paradigm, with such applications as hospital patient scheduling and energy distribution in smart grids.
Talented students are always welcome to come and do their MSc-thesis work at CWI on NeuroInformatics, either based on their own proposed ideas, or based some ready-made potential MSc thesis projects. In particular for projects that link (spiking) neural networks to biology, and also on work that explores (probabilistic) learning in spiking neural networks (SNNs), for example in connection with reservoir computing, or in projects on efficiently simulating large-scale SNNs, with for example GPUs. Feel free to contact me for more information.