After work
I'm the father of Rosanna since 21 November 2001. This is Rosanna and me at CWI's 2002 Christmas party (photo's by Jan Schipper):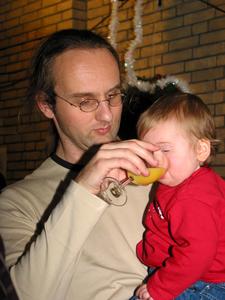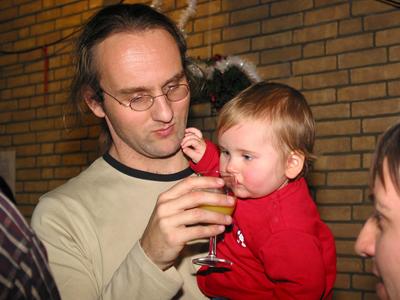 I like juggling,

and no, I don't do chainsaws (yet). But this is me juggling some tennis balls: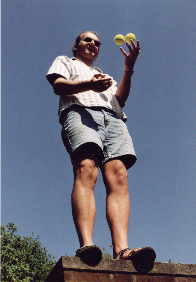 I also like indoor climbing: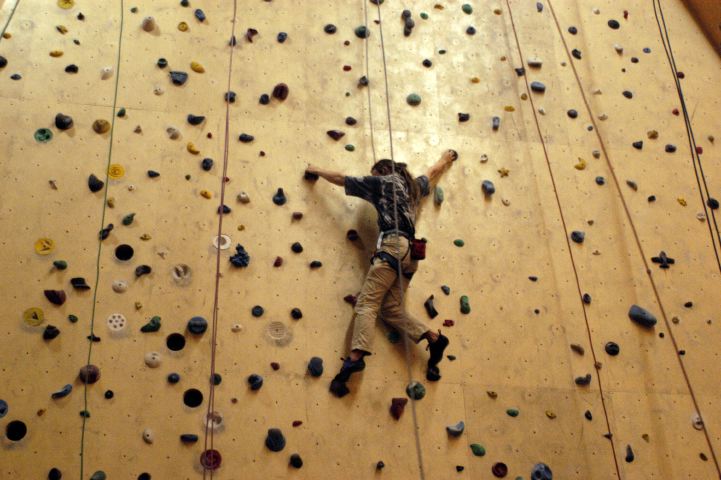 We climb on a regular basis with a group of PhD students and PostDocs in Klimmuur Amsterdam Centraal: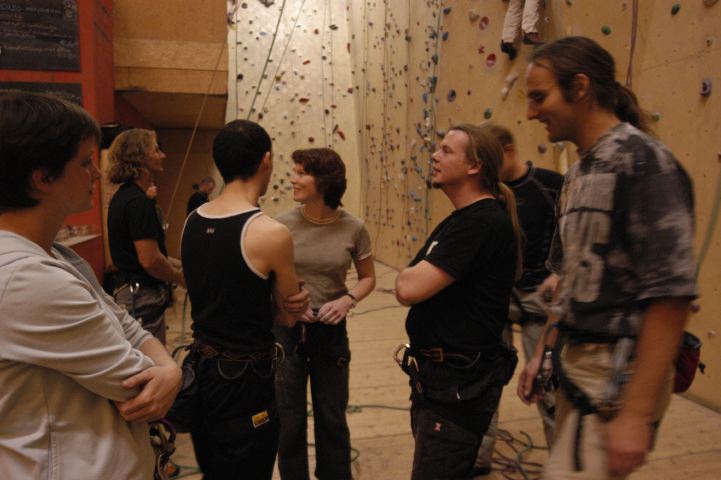 (climbing photos taken by Amber Beckers.