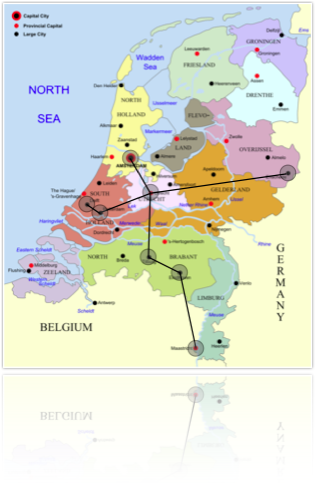 About the network
The Dutch Network on Computational Game Theory (DNetCG) is a national network of researchers working on computational and algorithmic aspects of games in the widest sense. The objective of DNetCG is to establish a common platform to discuss research, exchange ideas and foster collaborations.
Currently, the network involves ten institutions at eight different sites:
Centrum Wiskunde & Informatica
Delft University of Technology
Erasmus University Rotterdam
Maastricht University
Tilburg University
TU Eindhoven
University of Amsterdam
University of Twente
Utrecht University
VU University Amsterdam
Interested in joining the network?
If you are interested in joining the network, please send an email to Guido Schäfer (g dot schaefer at cwi dot nl).
You may also subscribe to our mailing list in order to receive information about future events.
Events
Below is a list of events organized by members of DNetCG:
Network initiators:
DNetCG was initiated in 2011 by Krzysztof Apt and Guido Schäfer.