Subsections
---

Map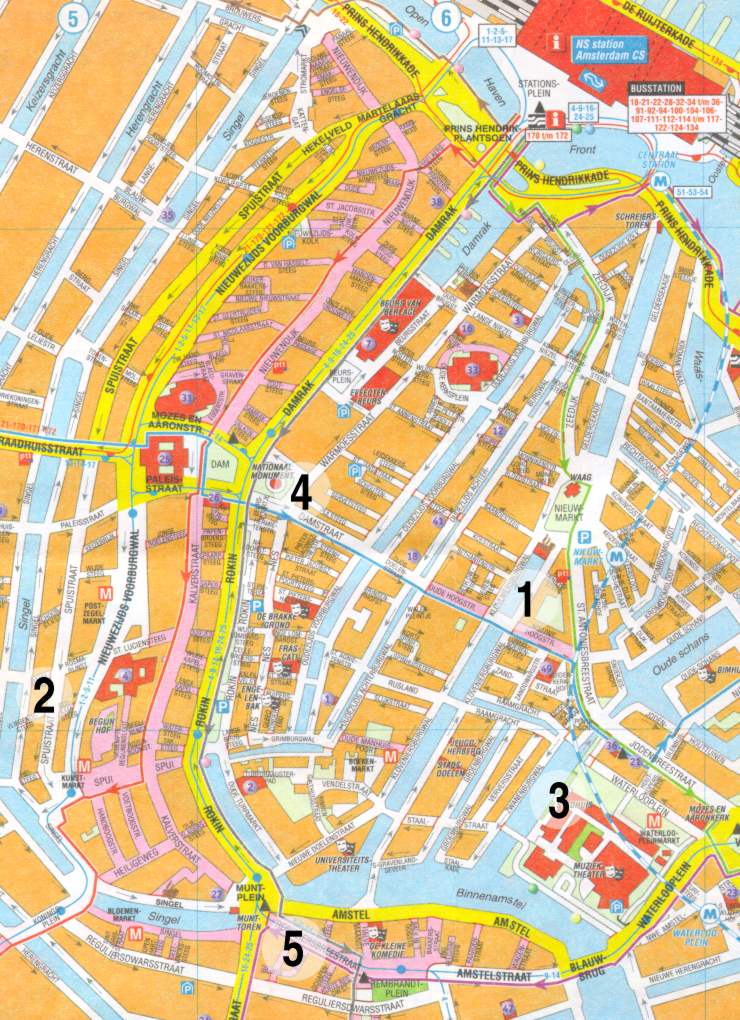 Lunch Restaurants
Amsterdam is full of restaurants. Most areas offer expensive as well as inexpensive restaurants, of many ethnic varieties, and the Nieuwmarkt-area is one of the better areas. Below we list some suggestions for places to have lunch in the vicinity of the conference venue. Additional information can be found in the Internet Guide to Amsterdam.
6-8: Amsterdam Brouwhuis Maximiliaan
14: Song Kwae (Thai)
18: Raan Phad Thai
34: Avi's Roti Shop (Surinam)
In the middle of the square: De Waag
10: Chao Praya (Thai)
15: Café Fonteyn
18: Albert Heijn (a supermarket, also selling sandwiches etc.)
24: Poco Loco (Mexican)
26: Plein 26 (snack bar, French fries)
34: Lokaal 't Loosje (sandwiches)
38: Toho Joyce (Indonesian)
109: 't Tuinfeest
129: Eetcafé Stevens
Many small and inexpensive restaurants, particularly Chinese ones
1: Dutch Bakery
25: Bonjour Madame (bakery)
142: Tisfris
3: Katz
94: Soup en zo (soup and sandwiches)
Send feedback to qip@cwi.nl.