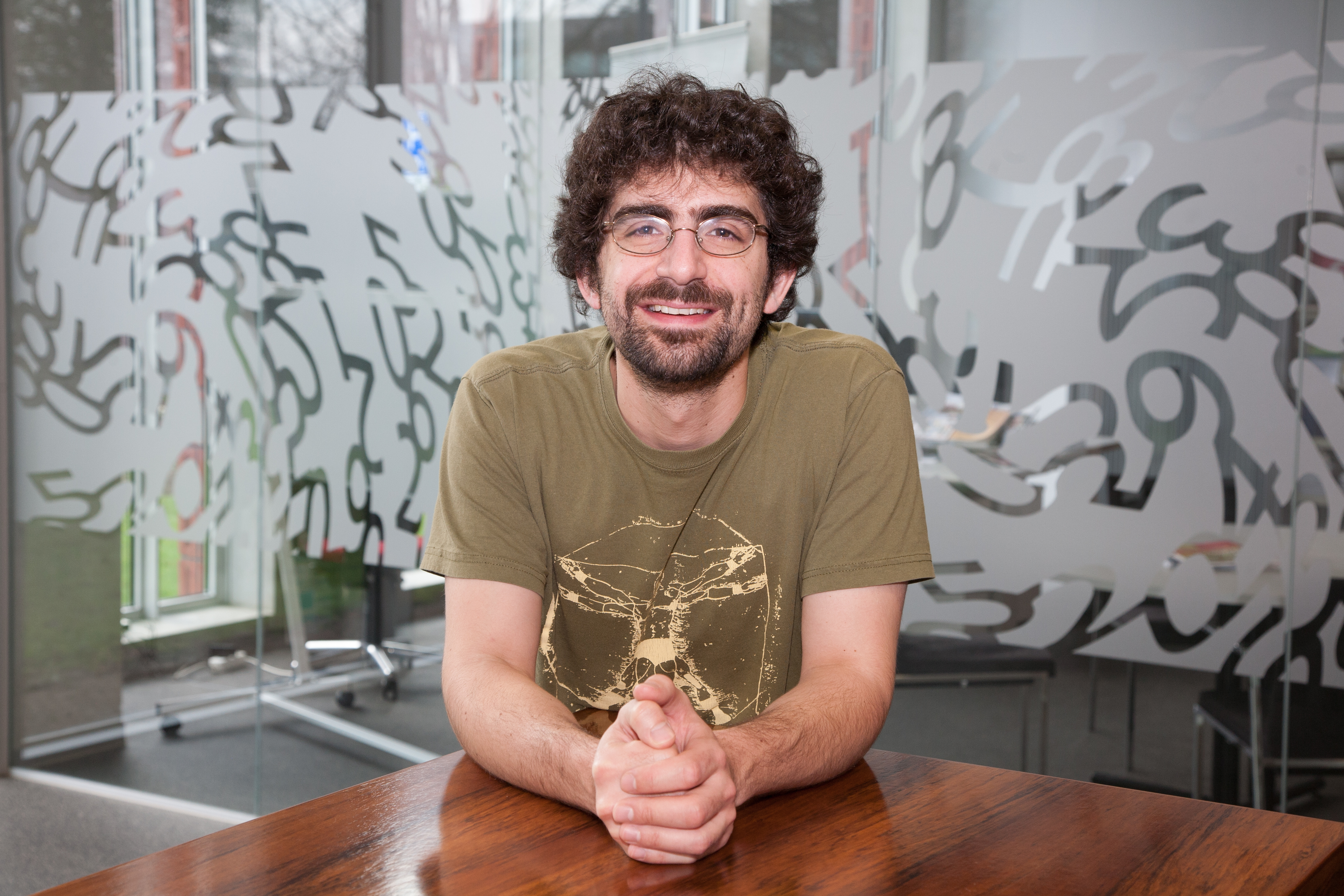 Daniel Dadush
Office: Room M234
Phone: +31 20 592 4210
Email: dadush AT cwi DOT nl




I am currently a tenured researcher at CWI in the Networks & Optimization group. Previously, I was a Simons Postdoctoral Fellow for 2 years at the Courant Institute of Mathematical Sciences at New York University. I completed my PhD in 2012 within the ACO (Algorithms, Combinatorics, and Optimization) program at Georgia Tech under Santosh Vempala (Professor of Computer Science).

Announcements:
I was awarded an ERC Starting grant for the project "Towards a Quantitative Theory of Integer Programming" (see link for the press release). I am now looking for one PhD student and one Postdoc. Please see the official openings here: Phd Position and Postdoc Position. I will review applications starting November 19th, however the application process will remain open until the positions are filled.
Events:
Students and Interns:
Ph.D.:

Huck Bennett (joint with Chee Yap). Graduated August 2017. Currently Postdoc @ Northwestern University.

M.Sc.:

Sophie Huiberts. Graduated December 2017.

Interns:
Teaching:
Fall 2019: Continuous Optimization. Mastermath website.
Spring 2019: Geometric Functional Analysis and its Applications. Co-Instructor: Jop Briet. Mastermath announcement. Course webpage: link.
Spring 2018: Introduction to Lattice Algorithms and Cryptography. Co-Instructor: Leo Ducas. Mastermath announcement. Course webpage: link.
Spring 2017: Advanced Topics in Semidefinite Programming. Co-Instructor: Nikhil Bansal. Mastermath announcement. Course webpage: link.
Spring 2016: Algorithms Beyond the Worst-Case. Co-Instructor: Bodo Monthey. Mastermath Announcement. Course webpage: link.
Spring 2013: Lattices, Convexity and Algorithms. Co-Instructor: Oded Regev. New York University (graduate: CSCI-GA 3033-013).
N&O Optimization Seminar:
I am the organizer for the Networks & Optimization Seminar at CWI.
Please visit the seminar website for the current schedule.
Feel free to drop me a line if you would like to give a talk.


---
Here's my curriculum vitae (CV).

---
Research Interests:
Lattice Algorithms and the Geometry of Numbers
Linear Programming and the Simplex Method
Extended Formulations
Algorithms for Integer Programming, Cutting Plane Methods
Convex Optimization
Asymptotic Convex Geometry (properties of convex bodies as dimension tends to infinity)
Research Grants:
NWO Veni Grant: New Frontiers in Lattice Algorithms and Design, 2015 - 2018.
Research Awards:
A.W. Tucker Prize for Best Thesis in Mathematical Optimization, 2015. Citation: link.
Informs Optimization Society Student Paper Prize, 2011.
Informs JFIG Paper Competition, Finalist, 2010 & 2011.
Research Publications:
Conference & Journal Publications:
PhD Thesis: