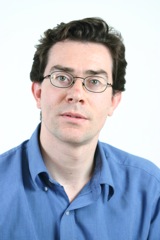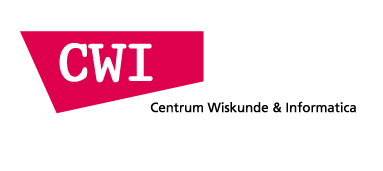 Ronald de Wolf
Address     CWI
            Visiting address: Science Park 123, NL-1098 XG Amsterdam
            Postal address: P.O. Box 94079, NL-1090 GB Amsterdam 
            The Netherlands
Office      L234 (2nd floor of the new wing of the CWI building)
Telephone   020-5924078 (+31 20 5924078)
E-mail      rdewolf at cwidotnl

---

I recently received funding for a postdoc and a PhD student in quantum computing (specifically: quantum algorithms, communication complexity, applications to other areas). If you're good and you're interested: send me an e-mail. I'm looking for people whose primary focus and track-record is in computer science aspects, not physics.
---

I am a researcher at the Algorithms and Complexity group of CWI (Dutch Centre for Mathematics and Computer Science) and part-time full professor at the ILLC of the University of Amsterdam. Before that I was a PhD student at CWI and ILLC, and a postdoc at UC Berkeley. My main scientific interests are quantum computing and complexity theory.

My CV.
My publications (see also DBLP, arxiv, and Google Scholar)
Courses that I have taught or otherwise have been involved in.
Former PhD student: Giannicola Scarpa (now a postdoc at Universitat Autonoma de Barcelona)
Current PhD student: Srinivasan Arunachalam
I am a managing editor of Theory of Computing (an open-access journal) and an editor of Quantum Information and Computation.
Conferences where I was/am on the program or steering committee:
QIP 01, QIP 07, QIP 08, Complexity 08, QIP 09, ICALP 09, QIP 10, SOFSEM 10, Complexity 10, STACS 11, MFCS 11, QIP 12, TQC 12, STOC 13, ESA 13, ITCS 14, QIP 14, Complexity 14, QIP 2015 (PC chair), STOC 16.
I am part of an NWO-funded TOP-project about the intersection of approximation algorithms quantum information and semidefinite optimization, with Monique Laurent, Nikhil Bansal, Harry Buhrman.
EU projects that I have been a part of: QAIP project, RESQ project, QAP project, QCS project, QALGO project.
Some things that I am (co-)organizing or otherwise am part of:
the CWI Scientific Meeting, Algorithms and complexity seminar, CWI ondernemingsraad (OR), CWI Project Advisory Board, TCS Amsterdam, the informatics advisory board of the Lorentz Center in Leiden, the Board of Examiners of the ILLC.
Fragment from Proust's "A la recherche du temps perdu" on art, life, and death.
---
R. de Wolf. Book review of: C.P. Williams and S.H. Clearwater, Explorations in Quantum Computing, Springer, 1998.
In Science of Computer Programming, 32:213-216, 1998.
R. de Wolf. Book review of three quantum books by Pittenger, Hirvensalo, and Kitaev-Shen-Vyalyi.
In Quantum Information and Computation, 3(1):93-96, 2003.
I have no real publications here, though you might be interested in
Philosophical applications of computational learning theory, my Master's thesis in philosophy. The first part gives a formal "proof" of Chomsky's ideas about the necessity of an innate universal grammar. The second part is about proofs of Occam's razor, which states that you should always select the simplest hypothesis consistent with given data. The thesis also contains a lot of historical and philosophical background concerning these two topics.
---
Courses I was involved in as TA
---
Last update of this page: July 25, 2015 rdewolf at cwidotnl
---
CWI DISCLAIMER