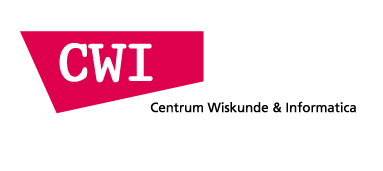 Ronald de Wolf
(My last name is "de Wolf", alphabetically ordered at `W'. It's not "Wolf", "De Wolf", "DeWolf", "deWolf", "Dewolf", "de Wolff", "deWolfe", "deWoolf")


Address     CWI
            Visiting address: Science Park 123, 1098 XG Amsterdam
            Postal address: P.O. Box 94079, 1090 GB Amsterdam 
            The Netherlands
Office      L234 (2nd floor of the new wing of the CWI building)
Telephone   020-5924078 (+31 20 5924078)
E-mail      rdewolf at cwidotnl




<!

---
I do not have any open PhD or postdoc positions at the moment.
---
Foreign students: I don't supervise summer internships unless they are exceptionally well in tune with my research (which is theoretical computer science with focus on quantum algorithms and complexity; it's not physics, not cryptography, not data science, not web-design etc.), so please don't send me your generic internship applications.
---

I am a researcher at the Algorithms and Complexity group of CWI (Dutch Centre for Mathematics and Computer Science) and part-time full professor at the ILLC of the University of Amsterdam. I'm also a member of QuSoft. A long time ago I was a PhD student at CWI and ILLC, and then a postdoc at UC Berkeley. My main scientific interests are quantum computing and complexity theory.

---
R. de Wolf. Book review of: C.P. Williams and S.H. Clearwater, Explorations in Quantum Computing, Springer, 1998.
In Science of Computer Programming, 32:213-216, 1998.
R. de Wolf. Book review of three quantum books by Pittenger, Hirvensalo, and Kitaev-Shen-Vyalyi.
In Quantum Information and Computation, 3(1):93-96, 2003.
---
Combinatorics for information sciences, Amsterdam, Fall 2006
Combinatorics with computer science applications, Leiden, Spring 2008
Quantum computing, Amsterdam, Spring 2011
Combinatorics with computer science applications, Amsterdam, Spring 2012
Quantum computing, Amsterdam, Spring 2013
Combinatorics with computer science applications, Amsterdam, Spring 2014
Quantum computing, Amsterdam, Spring 2015
Discrete Mathematics, at AUC (Amsterdam University College), Fall 2015. With Monique Laurent and Guido Schaeffer
Combinatorics with computer science applications, Amsterdam, Spring 2016
Quantum computing, Amsterdam, Spring 2017 (both a Master of Logic and a Mastermath course)
Quantum computing, Amsterdam, Spring 2018 (both a Master of Logic and a Mastermath course)
Quantum computing, Amsterdam, Spring 2019 (both a Master of Logic and a Mastermath course)
Quantum computing, Amsterdam, Spring 2020 (both a Master of Logic and a Mastermath course)
---
Last update of this page: July 9, 2020 rdewolf at cwidotnl